About Us

FLV Hosting is a leading provider of Flash Streaming Hosting, software and flash FLV video delivery systems.
Our team of Flash experts and server administrators combine to give you high quality service at a low price. No other company takes care of their client as fast and effectively as FLV Hosting. Our customer retention is above 90% - those who choose FLV Hosting stay with us.

Q: Why should I buy from FLV Hosting?
A: FLV Hosting provides low cost, high service, along with tools and widgets to enable easy integration of your video content




Q: How it will benefit me?
A: Save time and money and increase your business

Q: What it will do
A: FLV Hosting is a one stop shop for Streaming Hosting, Players, Encoders, everything you need to broadcast content.

Q: What it will accomplish
A: In no time flat your video playback or live streaming can be set up for your use. Simple to use tools such as the FLV Hosting Code Generator players and turnkey Live Streaming modules give you the tools you need to succeed.

Q: How does it work?
A: Adobe Flash Player is a marvelous system allowing an embeded code place in a web page to connect to small and large videos for instant playback at an excellent quality viewing. Server streaming (RTMP) works by connecting through the Flash Player directly to the server, not through the users temporary internet cache. This results in Hi Def and regular video playback instantly, and of course also live streaming connecting to a camera installed on your computer
Q: What are the creative things I can do?
A: The list of options are quite endless with Flash. With players such as Quicktime or Windows Media Player you get what the vendor supplies, thus limiting your options and forcing the user into downloading third party plugins With Flash, you dream it and it can be programmed with action script.

Commercials. Live Broadcasts, eLearning, tutorials and how to, product overviews and sales messages.
Use the players to direct viewers to other parts of your site, create playlists, add thumbnails, change colors on the skin, interact with users on a whole other level Browse our site for examples.
We've been on-line since 1999. We are a profitable privately held company. We have no debt and no investor shareholders, we are responsible to no one but our users. We currently handle over 50,000 TB of data per month and more than 2.5 million videos a day. We may have grown from the garage, but we're well out of it physically while keeping the same attitude of personal service.
We're very well respected for what we do. Check out our testimonials, and some client samples --- not just anonymous praise, ours include being recommended in well respected arenas of FLV and Video Hosting and Delivery. We've grown on word of mouth alone and most of the people who have signed up with us over the years are still customers.
You have nothing to lose with our unconditional 7 day money back guarantee, if you find you don't like it within the first 7 days just cancel requesting a refund and get your money back.
We think you'll like our no nonsense no frills approach and vast array of features and soon wonder how you functioned without us. Pure raw power and flexibility to build the service that you want.
Technology
The Flash Video Format (FLV) is a new video format that takes the hassles out of preparing and presenting video for the Web.
Traditionally, to present video on the Web, one would have to 1.) prepare a single video a number of times in order to please a wide audience, and 2.) go to great lengths to explain how to play the video. With Flash Video, your video just plays, directly from your Web page.
With the Flash Video Format (FLV), your video reaches the widest audience possible, because everyone visiting your site can play it--without plug-ins, pop-up media players or complex explanations.


Stay in Touch
Twitter
Facebook
Email List
<!script language="JavaScript" src="show_movie.js">


Order Now
Sales - 1-888-409-3500 | Affiliates | Shared Hosting | Dedicated Hosting | Client Support

FLV Hosting Prices
Click the images above for pricing. Choose from low cost Shared Hosting or High Powered Dedicated Servers hosting (supports H.264)
FLV Streaming Software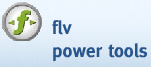 Choose from our wide range of FLV software designed to make FLV Power Tools are designed for website owners in order to make video FLV video delivery easier.
From Encoders to FLV Video H.264 video Players and Database driven FLV engines, low cost software is the way to go. Save time and energy by using our tools and software. Click for the range of products
Custom Applications
Our team of skilled developers can build your application for video management and delivery, from players to content managers. Learn More
Do you need FLV Help ?
There are 2 ways to playback your FLV video file - Progressive Streaming and Flash Server side Streaming. FLV Hosting provides both services within your account. Learn More

If you need help with Streaming FLV Video Files, visit our help forum at www.flvhelp.com

iphone apps developers programmers Video Chat Software, Webcam recording via browser. Webcam Broadcasting one to many.